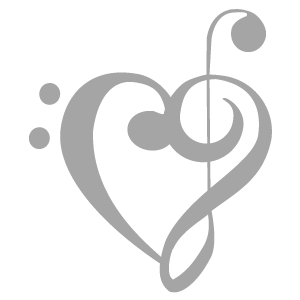 If you are looking for that vintage jazz vibe that creates a sophisticated timeless impression, then look no further. Let us transport you back to that old Hollywood swing era.
This unique and genetically inspired father/daughter duo will delight you with their blend of jazz. Monte is known for his smooth sophistication and Aubrey for her refreshing soulful and sultry sound. You can expect to experience that Old Vintage Swing from the 1930s, 1940s, 1950s and 1960's. Monte and Aubrey strive to preserve the timing, swagger and traditional style that make these songs so irresistible. They are perfectly suited to perform for your wedding reception, corporate event, community event, anniversary, birthday, restaurant, festival, theme party, or holiday event.
The Legacy Jazz Band offers a unique wedding/party experience that combines two popular wedding/party preferences. The sophistication and timeless elegance of a vocal jazz band, and the ability to accommodate all music genres with the benefits of a mobile DJ. The Legacy Jazz Band with vocalists Monte & Aubrey Slaver are the only professional father/daughter jazz vocal performers in Dallas. People can expect to hear that old nostalgic swing from the 40's, 50's & 60's. Monte came up with the name of the band because of his talented daughter, Aubrey who grew up with music all her life. Aubrey is the living legacy of this lifetime of music.
See what our clients have to say about us
Monte and his group were phenomenal! Very professional in every way. All my guests, including me and my husband of course, had a great time. Friends constantly asking about this group, and I would highly recommend them in a heart beat!!!
Monte and his band performed at my wedding and everyone raved about how great the band was! We decided to split the evening between live music and DJ, both of which monte and his band were able to accommodate. We hired the eight membered jazz band during cocktail hour and dinner. The band was very talented and was able to learn new songs for our walkout and first dance. Additionally, Monte was the perfect MC and was able to keep the flow of the wedding as he announced dances, toasts, and cake cutting. When dancing starting, we switched to DJ and every song drew a huge crowd of dancers. My husband and I could not be happier with the band and we highly recommend!
Monte was a god-send for our wedding! Our wedding was pretty non-traditional – including our music choices, and he nailed the execution of it. He is incredibly professional and personable – and the music went off without a hitch. Everyone told us later they had never been to a more fun wedding – and a lot of that had to do with the music!! I would 100% recommend him.
We can't wait to help make your event even better.
Some of our favorite groups to work with